Shred-Time offers a secure destruction and recycling service of scrap and obsolete X-ray films.
Our facility shredding machine is capable of tearing films into unrecognizable piles of plastic waste. This can be done as you watch!
We can pick up your X-ray films and securely take it to a NAID and HIPAA certified refining company. The films contain silver that can be extracted, processed and recycled. The company will then issue you with a BAA and HIPAA statement and a Certificate Of Destruction.
Proper and Secure X-rays disposal helps eliminate land filing of paper contaminated with plastic and reduces solid waste streams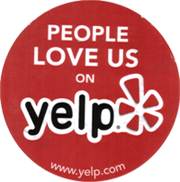 24/7 Phone Service: Call us today at
310-348-9773 (Local)
1-866-855-8081 (Toll Free)
Send us an email at
Open 7 days
Mon-Fri 8.30am-5.00pm
Sat 10.00am-4.00pm
Sun 12.00pm-4.00pm