Shred-Time provides secure containers at no cost to you! We offer a variety of containers to suit your business or home needs.
These secure containers will minimize the need for bulky storage boxes which clutter your working or living space.
Container Pick-ups can be arranged as needed. (Daily, weekly Monthly etc.) The full containers or console bags will be picked up by a certified shred-time staff member and securely transported to our shredding facility for proper destruction and disposal.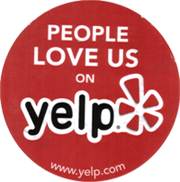 24/7 Phone Service: Call us today at
310-348-9773 (Local)
1-866-855-8081 (Toll Free)
Send us an email at 
Open 7 days

Mon-Fri 8.30am-5.00pm
Sat 10.00am-4.00pm
Sun 12.00pm-4.00pm