Shred-Time Inc. was founded in March, 2010 by its President Oliver Kamenwa. After working a few years for a shredding company and armed with a bachelor's degree in business from Cal State Los Angeles, Oliver felt there was a vacuum left by many shredding companies that only targeted big cooperation with big money but had forgotten about the small upcoming businesses, medium size cooperation's, as well as individuals that needed an ACCESSIBLE, TRANSPARENT, AFFORDABLE, yet SECURE information destruction service where they can trust not only the process but also the hands and mind behind the process. Based on these principles, Shred-Time was born.
Shred-Time has since its inception continued to maintain a lean and very trust worth staff with minimal role delegations thus enhancing EFFICIENCY, maintaining high INTEGRITY levels, and reducing any potential loopholes in the handling of our client's sensitive materials.
In accommodating the different schedules that our customers have, Shred-Time's shredding facility is OPEN 7 DAYS a week. Mobile service and pick-ups are also available any day of the week with prior arrangements. Telephone service and emails are answered 24/7.
In consideration to the environment, all shredded materials are recycled with a reputable recycling center and none ends up at the landfills. This helps to prevent environment degradation through deforestation and enhances a safer and cleaner environment.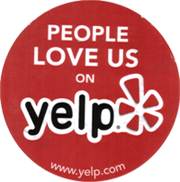 24/7 Phone Service: Call us today at
310-348-9773 (Local)
1-866-855-8081 (Toll Free)
Send us an email at
 Open 7 days

Mon-Fri 8.30am-5.00pm
Sat 10.00am-4.00pm
Sun 12.00pm-4.00pm